All these different skulls (there is a full-page spread in the book itself) are from different breeds of the Zwan band Essential T Shirt species, Columba livia. Just look at the varieties in the shape of their beaks, from the short-faced tumbler to the hook-nosed Scandaroon that seemingly has aspirations to be a bird of prey. We are awed at the breed diversity in dogs, from the Pekinese to the St. Bernard to the greyhound; pigeons have even more. And yes, since they breed fast, they have been evolving, according to human selection, in breeds for the century and a half since Darwin. So for example, to quote van Grouw about fantail pigeons (p. 31): Early fantails were rather horizontal…It's their neck that's their loveliest feature, typically held in a graceful swanlike S shape that pushes the breast forward…[But] fanciers increasingly selected birds for a more erect posture, gradually resulting in the rotation of the entire body into an almost vertical position.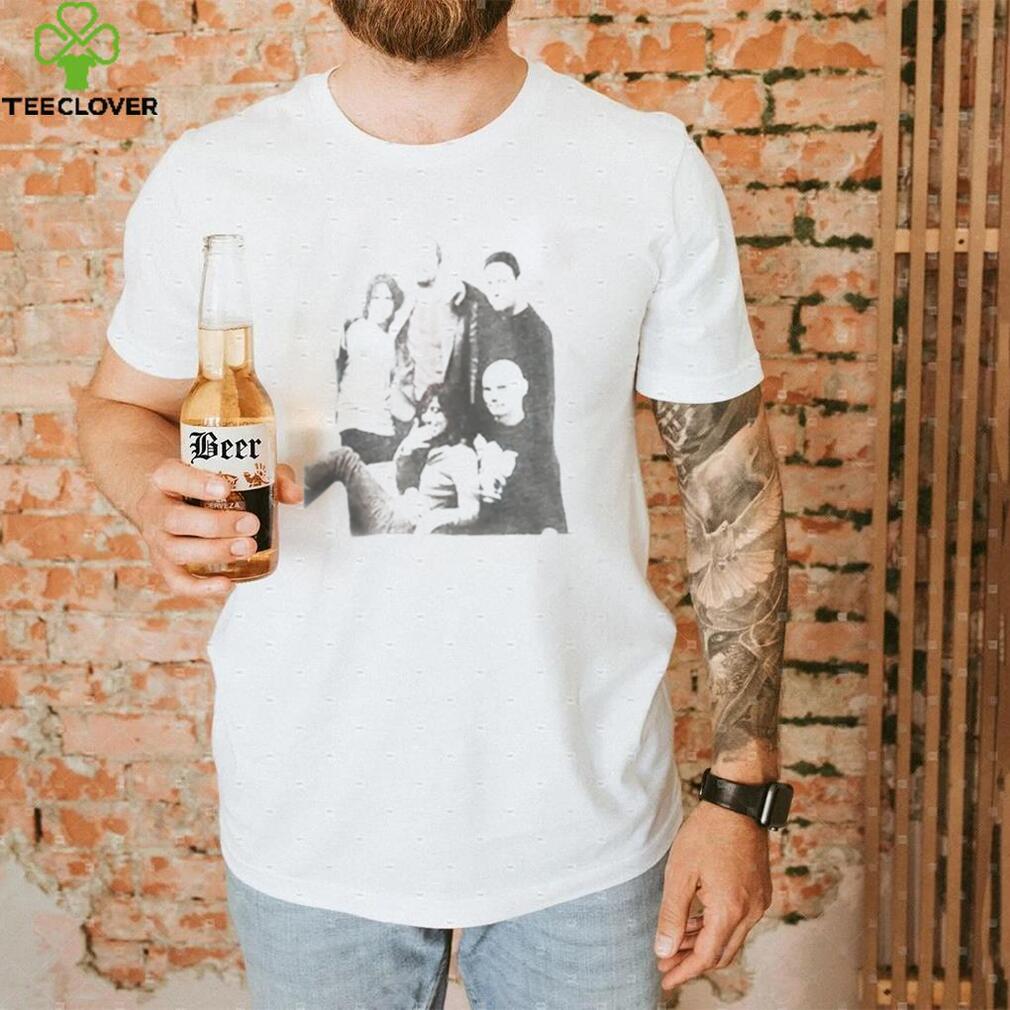 (Zwan band Essential T Shirt)
Personal playstyle preference: Lots of cantrips, lots of rituals. When playing a spellcaster in a Zwan band Essential T Shirt with a lot of magic (like D&D) I like there to be a lot of things I can just do. No resources, just do almost without thinking about it. Cantrips cover these – and the Pact of the Tome gives me one of the best cantrip loadouts in the game making me feel more like a magician (and Celestial Pact gives me Light and Sacred Flame for free). I also like rituals thematically. And for all I praised a short spell list with simple spells earlier I have little problem with looking up spells that my character has to look up in their spellbook while casting and that take more than a minute to cast. I just utterly despise doing so in combat for a six second action that breaks everyone's flow. So I like rituals – and the Warlock with Pact of the Tome and the Book of Ancient Secrets ritual is the best ritualist in the game, period. Also the Celestial Warlock/Pact of the Tome lets me put off Eldritch/Agonizing Blast until level 11 (or 12 in practice) – see below.
Zwan band Essential T Shirt, Hoodie, Sweater, Vneck, Unisex and T-shirt
Best Zwan band Essential T Shirt
Overall, Goblins and Orcs are just people in my campaign. I don't really treat them differently than I would Elves or Dwarves, I just acknowledge that a lot the Zwan band Essential T Shirt  two's cultural traditions aren't as acceptable to humanoid settlements as the latter two cultures. The result of that is that more Goblins/Orcs end up assimilating and to greater degrees than their Elf/Dwarf counterparts. Someone like Emetta who was raised by a human parent in Laviguer is for all intents and purposes human, especially when you stand her next to someone like Azuch. However, most people looking on will only see two Orcs and treat them both accordingly. Like the Player's Handbook alludes with Tieflings: Even if you're not born evil, prejudice and people always assuming the worst can certainly push you there. I use the Volo's canon that Orcs feel the pull of Gruumsh, and I keep that in mind when I make an Orc NPC. For instance, Faustus feels the pull of Gruumsh much harder than Azuch, but Azuch always listens to the Gruumsh 'voice' inside his head, while Faustus refuses. Conversely, Zharukk hears a lot more Grazz't in his head than Gruumsh, but he listens to the latter far more often.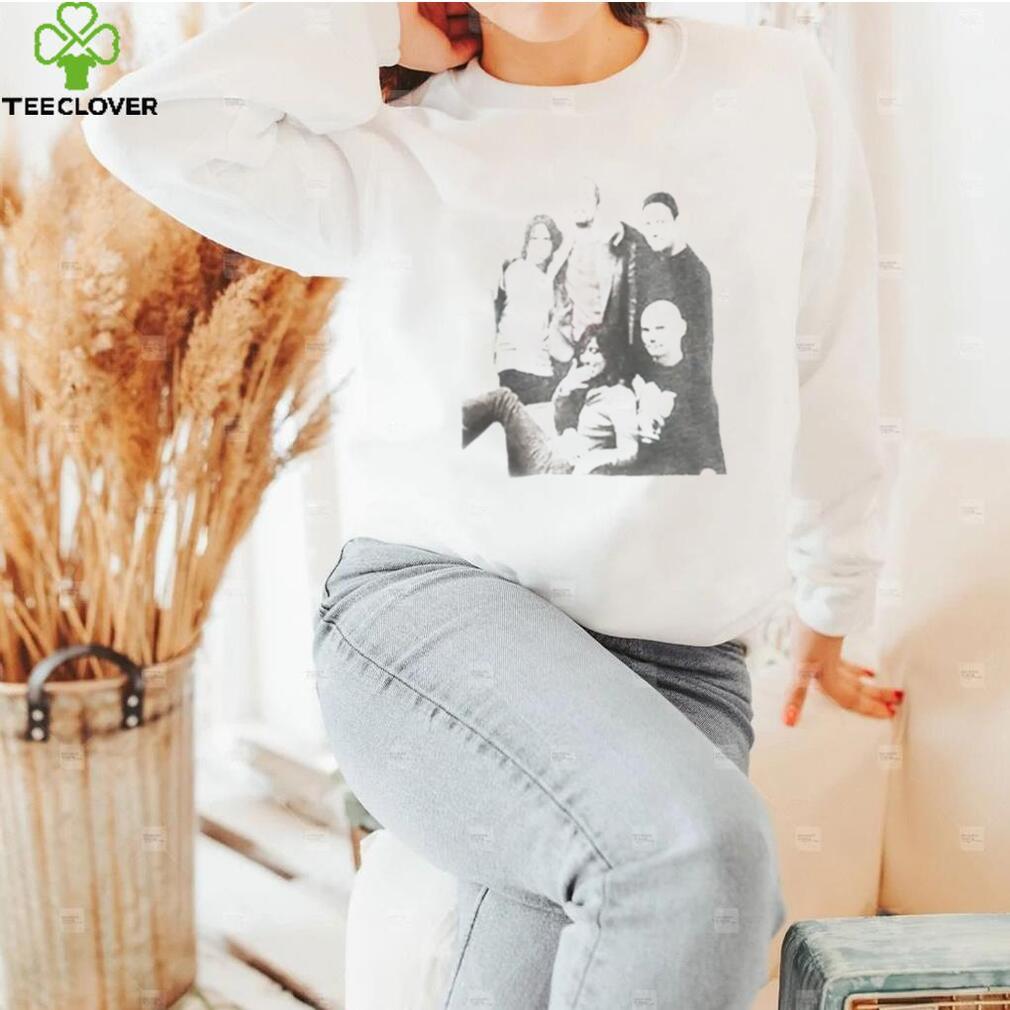 (Zwan band Essential T Shirt)
I own several Ringo albums and singles. I really do love his voice. His lack of a Zwan band Essential T Shirt doesn't bother me because he sounds great just where is range is. But that does limit the material he can do. I always thought he would have had more success if he did more recordings like Beaucoups of Blues. His voice is best suited for country music. Plus he loves country music! (Probably not current country music, though!) The thing is, without the Beatles, I wouldn't have had much of an introduction to him. I grew up in the '70s when Beatles music was a bit retro, and not on my radio stations all that often. That was the only exposure I had to the Beatles, until John's assassination in 1980. That sadly is what really led me to get to know the group. Now, with no Beatles, I assume Ringo's solo time in the spotlight would have still been the '60s and '70s. So my only exposure to him would have been as a child in the '70s. I wasn't much of a record buyer then. And by the early '90s, I'd completely shut down to music. So I would have grown up largely not knowing Ringo at all. But my husband did, and by extension so did I, play almost exclusively Johnny Cash, Eagles, Fleetwood Mac, Bowie, and Beatles as our girls were growing up from 2007ish on. No stupid nursery rhymes for my girls!