The Mormon Energy Shirt is that in recent years, the term "Murder Hobo" has come to mean something else. It's come to mean something nasty, evil and distasteful. It means someone who is murdering everyone in the campaign for no reason other than being "evil"or something. And the thing is, when is the last time you as a DM ever saw a party of adventurers do that? Probably never. "Murderhoboes" defined in this manner do not exist. They are a boogeyman or a mythical creature told to frighten young DMs so they go to sleep on time after brushing their teeth and eating their vegetables. You might have seen some rowdy players who got even with some bad dudes you put in the campaign, or who killed some people because they had nice magic items (and why not? That's what adventurers do!), but I'm extremely doubtful you ever came across a bunch of players who were so degenerate that they killed everything in sight.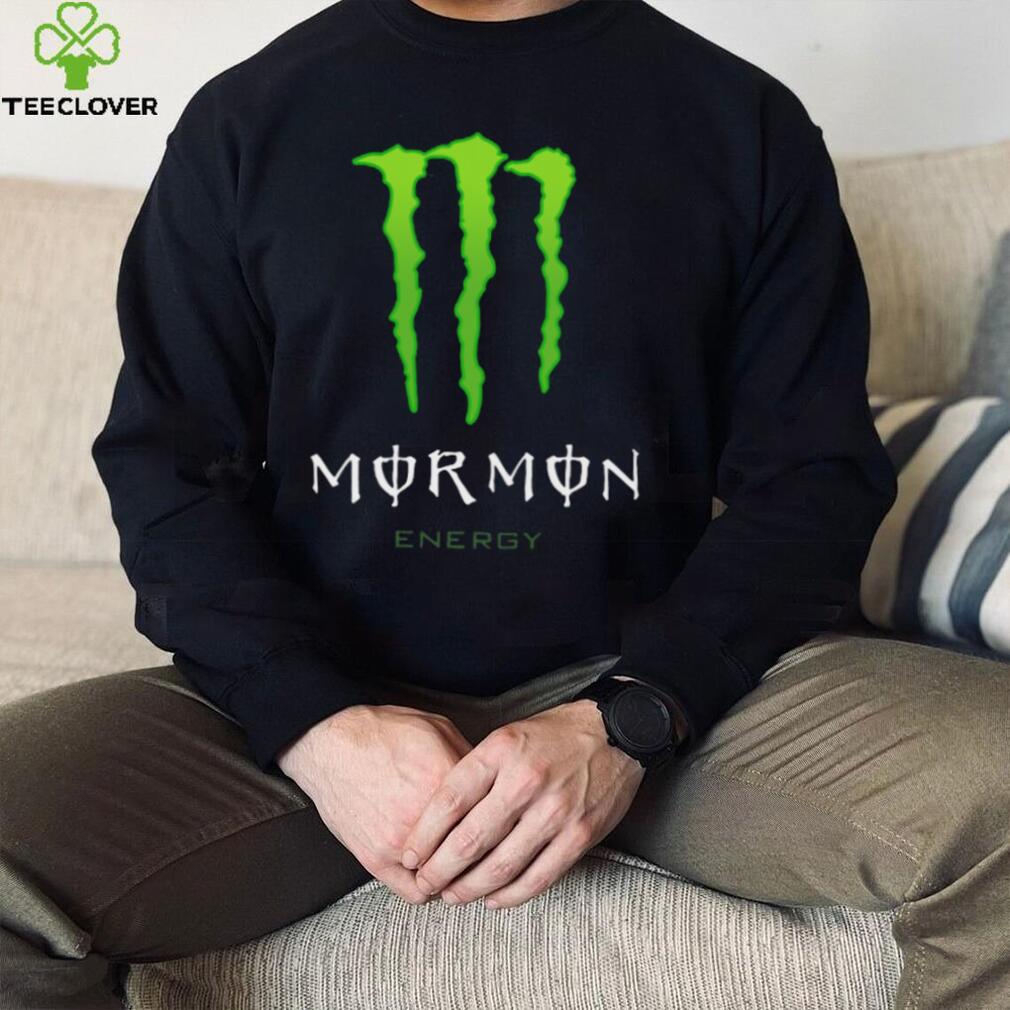 (Mormon Energy Shirt)
If you aren't casting Eldritch Blast much of the time who cares? If you have the Misty Visions Invocation then you can completely mess up the sight of a set of Mormon Energy Shirt either by "fake cover" so they can't see your allies or things dancing round their heads so they can't see your allies. This sort of advantage to attack them and disadvantage to their attacks combination is frequently worth more than a round of attacks and there isn't really a saving throw possible without burning an action. (It also annoys some DMs so take care). A Celestial Warlock gets +Cha 1/turn to fire or radiant damage at level 6 and gets the Sacred Flame cantrip. But in a low combat game where you use misty visions it's near enough. A Celestial Pact of the Tome Warlock can also pick up Green-Flame Blade as an extra cantrip meaning that from level 6 their melee attack does [Basic Melee attack] + 1d8 fire + Cha damage to their primary target and Cha to their secondary target. Throw in a magic weapon (and possibly the Shileileigh cantrip to use Cha to attack) and you're doing Eldritch Blast/Pact of the Blade damage without wasting an invocation.
Mormon Energy Shirt, Hoodie, Sweater, Vneck, Unisex and T-shirt
Best Mormon Energy Shirt
There are about 300 Wizard Spells In the PHB. I have another 100 home brew spells released into my campaign (play tested). Xanathar's has another 68. That's around 500 Wizard spells. No way could all these spells ever exist in the same place at the Mormon Energy Shirt. You could shake the heaven and earth and it just won't happen. Once Wizards get big time, they start piecing all the spells together, into their spell books like puzzles. But the puzzle could never be compete. It's like playing D&D  you never really finish. Special Hidden spells and Homebrew: There are Wizard spells and then there are Wizard Spells. The special spells are well hidden  in a separate special spell book. When Wizards go to trade and exchange spells they never divulge all. Of course, they will keep their special spells on a separate list, scribed in a special book never to offer others: secret. This way, a powerful Wizard can hope to have at least a few spells other Wizards don't have. If a spell is specially researched or homebrewed, for example  you can bet that spell is kept secret and never exchanged with fellow Wizards  not for mere gold, over handshakes or over noon tea.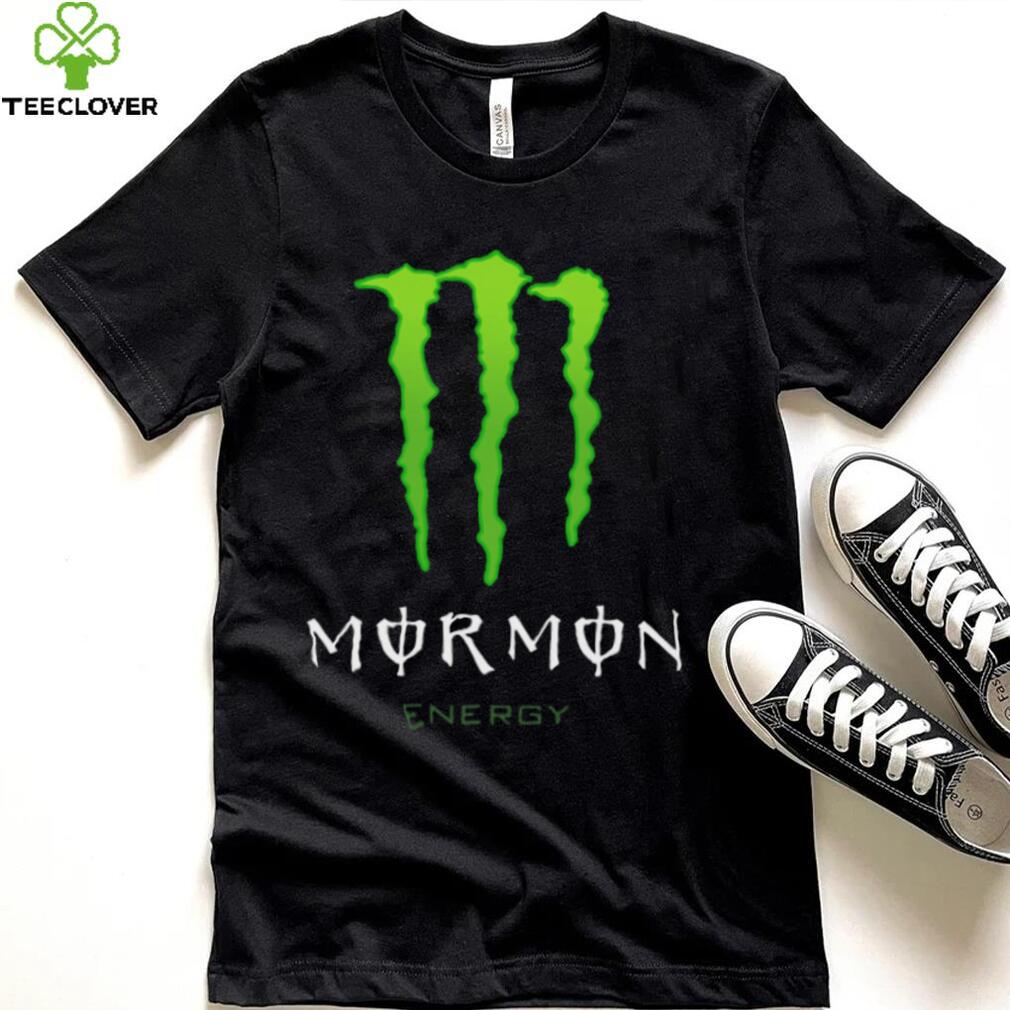 (Mormon Energy Shirt)
If you ever have the Mormon Energy Shirt of having to listen to one of those insipid "light rock" radio stations, you hear an endless stream of songs that sound laughably dated in their production style (not to mention those tired and crappy songs). But when I start to hear similar production on new music from artists who are supposedly on the cutting edge, then I can help but wonder what the hell is going on. Because I must admit, I can't quite figure out where the intention lies with a lot of new indie music I hear. Are these styles being reproduced out of homage to some of the music with which these artists have grown up? Or is this some sort of hipster ironic take on what's cheesy? Put clearly, they must be doing something right. These artists are garnering more airplay than I currently am getting, and acquiring lots of new fans in the process. And what does that say about us (collectively) as an audience? Do we naturally gravitate toward something that sounds familiar, even if it's crap? Or are we just being lazy…not wanting to be challenged by anything that's really new? Frankly, I don't think that's the case, because I have to believe that real music lovers aren't nearly that lazy. But that still doesn't explain why some of the more regrettable elements of 80's music are making their way back into new indie rock.