Let's eat taste of the Bengals shirt
The truckers were speculator and had invested in the Christmas tree to sell to Christmas tree lots so they would have fresh trees. In the past years this had worked out very well, but because of all the Let's eat taste of the Bengals shirt , no one wanted the tree. They were going to have to pay to bring them to the dump, so they decide to give them away. I asked the cop and the owner if I could find a place for them to move to, would let them go, it is Christmas. They agreed. I phoned the radio station (a long time before cell phones, this was done on a pay phone) I told them what the problem, the trees were free, but they needed some place to put the trees.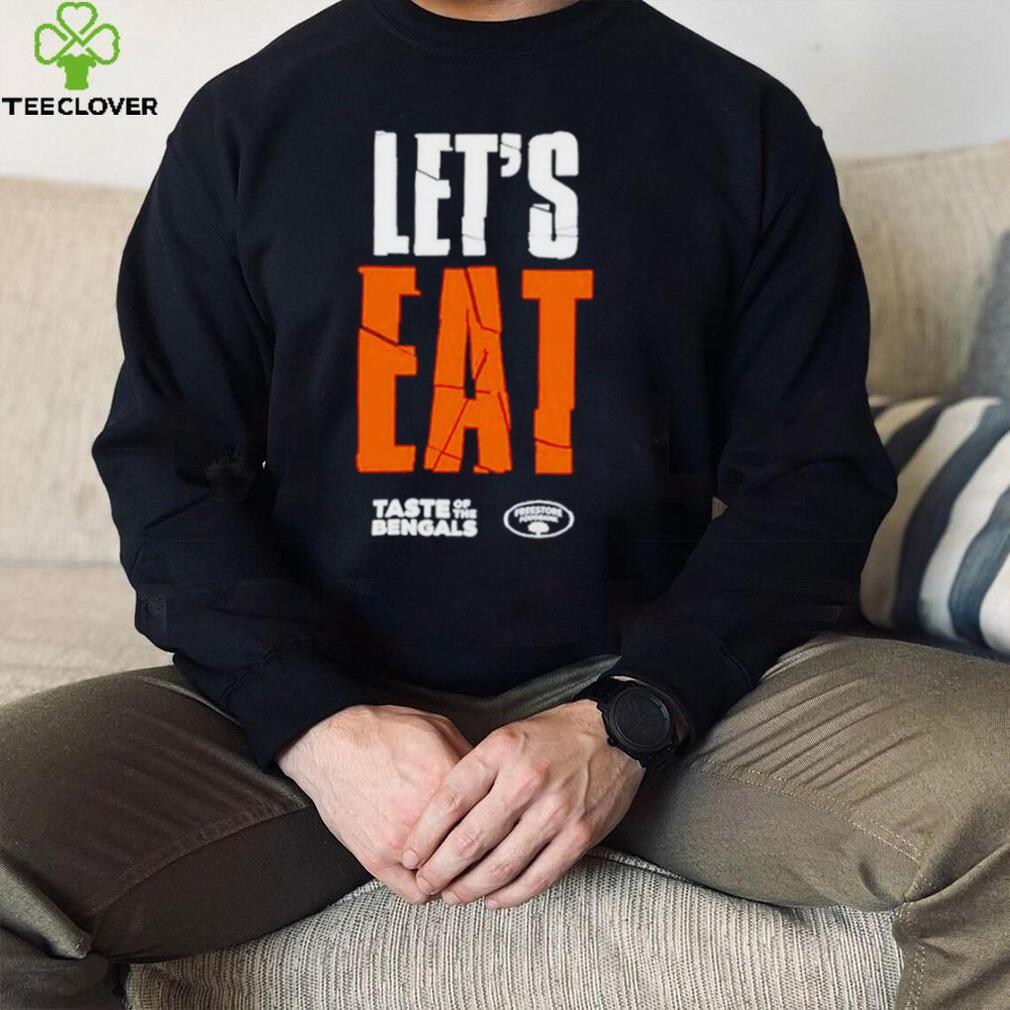 (Let's eat taste of the Bengals shirt)
If anything, I'm thinking their personnel gets better on paper. However, many Super Bowl losers don't manage to make it back, often even missing the playoffs. Part of the Let's eat taste of the Bengals shirt is simply due to injuries. Getting to the Super Bowl usually means you had a very lucky year without many major injuries to key players, and that in its own right might have pushed you past some playoff teams that weren't so lucky, and that you otherwise could have struggled with. Packers-Falcons is a good example here, where the Packers secondary was a Let's eat taste of the Bengals shirt mess, and unable to cover the Falcons receivers effectively. Unfortunately for most teams, it's rare and unlikely to get two seasons like that back to back. How they negotiate those injuries that do occur is going to have major impact on the team's success.
Let's eat taste of the Bengals shirt, Hoodie, Sweater, Vneck, Unisex and T-shirt
Best Let's eat taste of the Bengals shirt
I remember a Let's eat taste of the Bengals shirt memoir — Beasts, Men, and Gods — by Ferdinand Ossendowski, a White Pole who fled the Bolshevik revolution through Siberia. He served in General Kolchak's All-Russian Government before escaping through the Steppes north of Mongolia, and then participated in the government of that most notorious adventurer, the "Mad Baron" Ungern-Sternberg, who attempted to take over Mongolia to restore an imperial Khaganate as part of an imagined reactionary restoration of the Great Mongol, Chinese, and Russian monarchies in the interests of the "warrior races" of Germans and Mongols (a Baltic German, he considered the old Russian ruling class to represent Germandom over and against Jews and Slavs). Some of the things – the acts of desperation and madness, in which he himself was no disinterested observer – Ossendowski relates are harrowing. But this part struck me as very much making a point about what people think of the Steppe peoples, and of what (German-trained) nationalists like Ungern-Sternberg did (and would do again) to the Mongols. And, other things: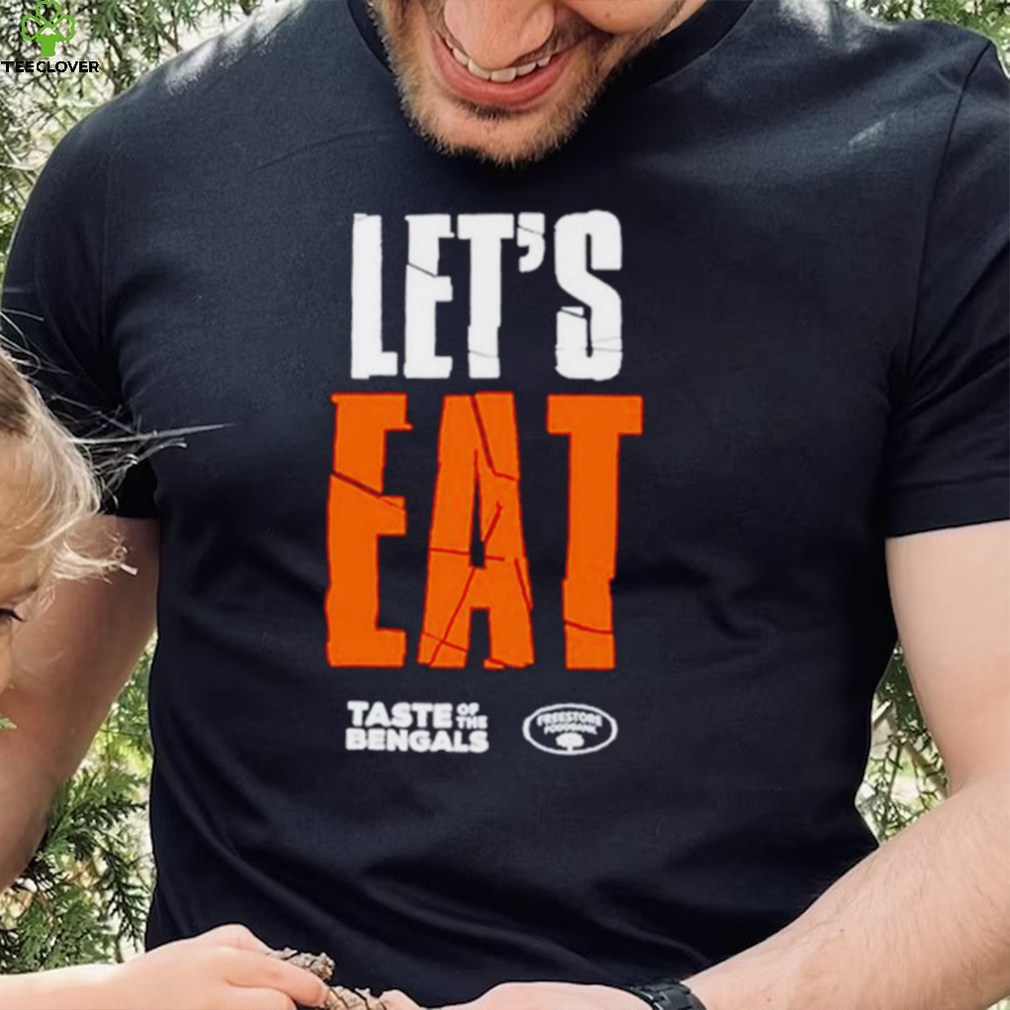 (Let's eat taste of the Bengals shirt)
IMHO I have no issue with holiday displays but in the United States of America we have specific rules that forbid "law respecting an establishment of religion, or prohibiting the Let's eat taste of the Bengals shirt exercise thereof". If the display does not favor any one religion over another then it is perfectly acceptable to display it even by governmental offices IMHO. The worlds religous make-up according to the 2012 World Factbook… Christians (28%) Muslims (22%) Hindus (15%) Buddhists (8.5%) Non-religious (12%) By including equally sizing and prominent displays to these religions (and non religion) you could easily accommodate 85% of humanity. It would also be very easy to add a collection of smaller items from the 10 next smaller religions. The above is the only way I can see justifying such a display on public spaces or government property.