Pagan originally meant simply a Lazy Cat Chair Flat Ornament in a rural community, but since those country people were often the last to be converted, it came to be used by city dwellers as applying to all who did not adopt their professed Christian beliefs. In a similar way the term "heathen" at first meant simply one who lived out on the "heath" or field. The Encyclopedia Americana says: "Most of the customs now associated with Christmas were not originally Christmas customs but rather were pre-Christian and non-Christian customs taken up by the Christian church. Saturnalia, a Roman feast celebrated in mid-December, provided the model for many of the merry-making customs of Christmas. From this celebration, for example, were derived the elaborate feasting, the giving of gifts, and the burning of candles.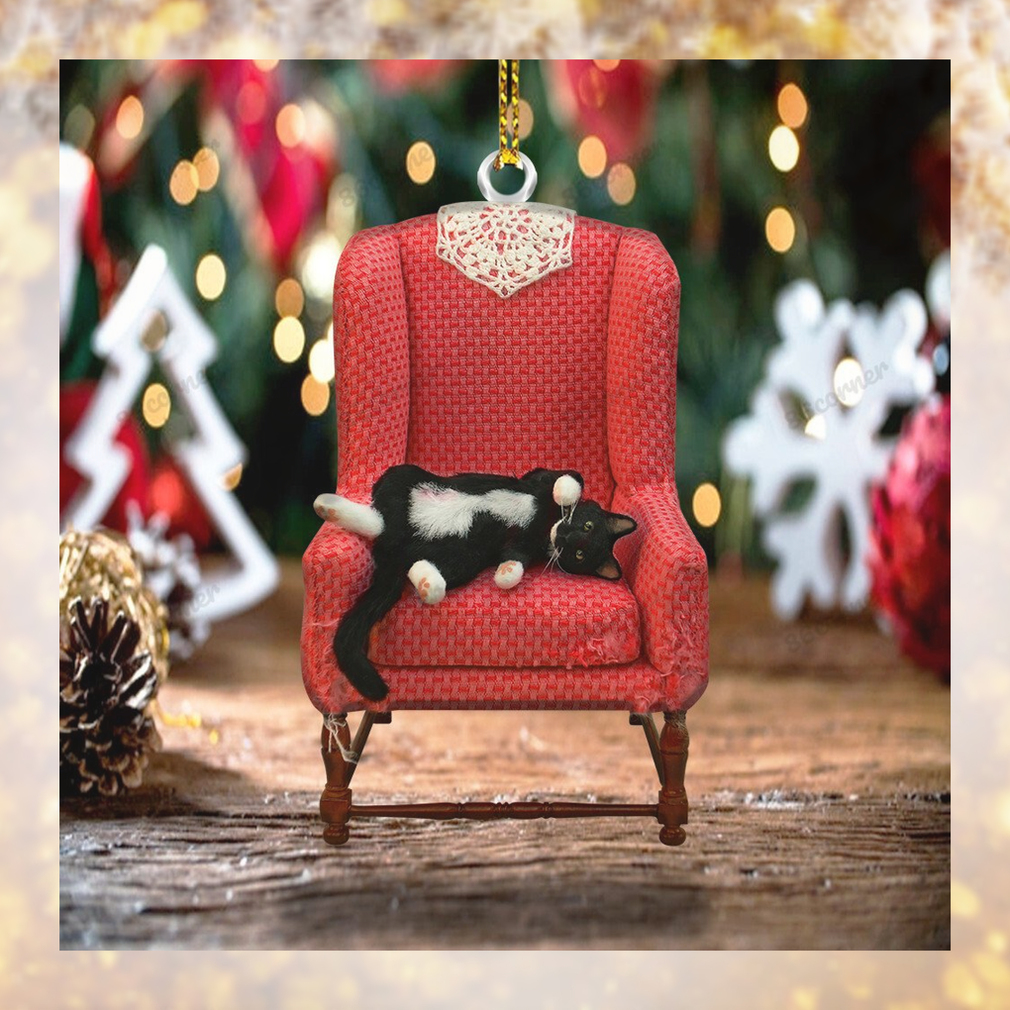 (Lazy Cat Chair Flat Ornament)
Lazy Cat Chair Flat Ornament, Hoodie, Sweater, Vneck, Unisex and T-shirt
Not specifically Viking Era at all. The Viking era started about 8 centuries after the Jesus story took place. Viking was a Lazy Cat Chair Flat Ornament by the way, not a culture.The midwinter celebrations were celebrated throughout all the lands and by all the peoples of Europe, including the Scandinavian lands. This is the main reason why it was adopted by Christianity: the celebration did already exist, they just had to change the meaning and rituals a bit. It also existed a very long time before the Viking era. The Vikings only started to occur in the 9th century and were among the last Europeans to change to Christianity, only followed by the Baltic, Sami and certain Russian cultures. From an economic (business) viewpoint I think it is a disastrous idea. Spreading out the various celebrations over a long period is better for employment & revenue.Also having a fixed date is a disaster for business and utterly disruptive. For instance December 25th falls mid week regularly.
Best Lazy Cat Chair Flat Ornament
Instead of giving a gift, why not make a Lazy Cat Chair Flat Ornament to (for example) the Red Cross on behalf of the clients / customers? Regardless of the size of the gift, I think there's something to be said for saying "We were going to buy you something you probably didn't need. Instead we decided to make a small donation to _____ on your behalf." Of course, there are an endless number of causes worldwide that you can support. If you want to be a bit clever – too clever perhaps? – you could let the client pick (from a list of 3 to 5) where they would like to see their donation go. Maybe they email you or send a postcard back? This would get them to interact with you and thus reinforce the relationship. That said, such a requirement could be interpreted as heavy-handed. It's going to depend on how you position the idea as well the client. Else…champagne. New Years is coming and champagne is never a bad thing to give or to get. Life can be difficult. Stopping to be thankful – and sip some bubbles – probably doesn't happen often enough.