It Takes Balls To Be A Fairy Shirt
In the mid-nineteenth century the It Takes Balls To Be A Fairy Shirt reputation of Belgian racing pigeons had begun to excite interest in the creation of a dual-purpose bird among English pigeon fanciers —- one that was fit for its original performance but of a consistent appearance for exhibition. The first deliberately-produced exhibition racing pigeon was named the Show Antwerp. (The reference to the Belgian city is rather confusing as the breed was an English creation, but the name "Antwerp" was used by fanciers synonymously with racing pigeons.) The large rounded head was accentuated through outcrosses with another breed called an "owl," and three forms were produced depending on bill length: short, medium and large, though the medium form was later abandoned to avoid gradation. A second version, the much larger Show homer, sprang from the large-billed variety, eventually having its facial features exaggerated still further by crossing in the charismatic Scandaroon (pictured in the previous chapter and a personal favourite of Darwin's) with a curved head and distinct hooked bill.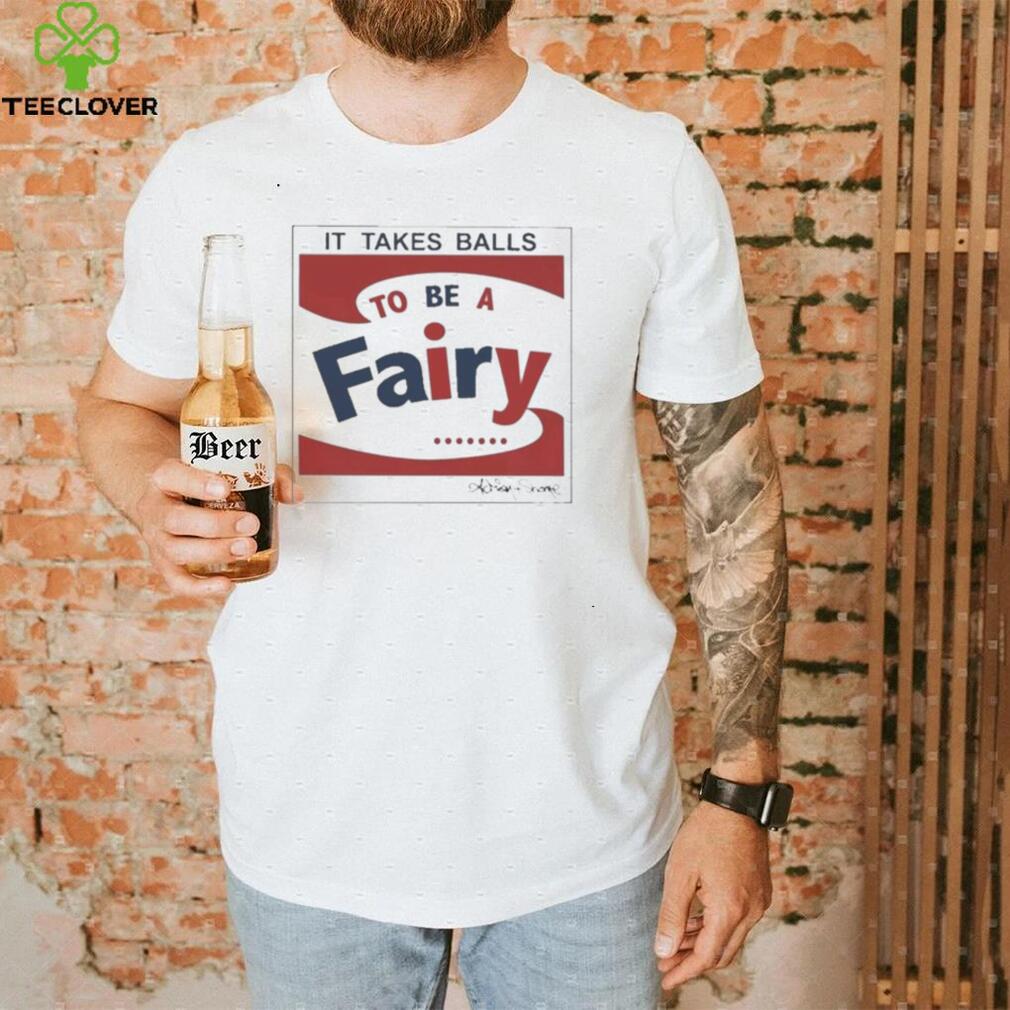 (It Takes Balls To Be A Fairy Shirt)
Thoughts: Better in principle than it is in practice. The idea of standardizing Feats as the basis of character creation is great for Pathfinder, getting around a lot of the It Takes Balls To Be A Fairy Shirt workarounds that characterized Archetypes and creating an easy basis on which to customize classes without completely having to reinvent them. However, the number of Feats to select is overwhelming if you try to build a mid-level character, with a large number of them — especially Skill and Ancestry Feats — constituting annoying or irrelevant fluff. Some classes fare better with this structure than others, with some being solid gold and some being full of boring or irrelevant choices that never quite fit the play style you're going for. This is especially true of casters, who feel at a loss to define what a good Feat would even look like.
It Takes Balls To Be A Fairy Shirt, Hoodie, Sweater, Vneck, Unisex and T-shirt
Best It Takes Balls To Be A Fairy Shirt
The PCs are allowed cordially into the club, with a statement that they're on the VIP list. Nervously, but graciously, they accept the It Takes Balls To Be A Fairy Shirt and walk on in. They get their first round of drinks on the house, and the DJ, Lady Alushinyrra, makes a BIG ANNOUNCEMENT to the club, asking the whole crowd to welcome tonight's Starfinders to the Neon Queen. Disconcerted by how… friendly… their enemies are being, the party decides to enjoy themselves while poking around for information. Problem! There are agents in the club. I mean, two NPCs who have Agent class levels and can use an equivalent of sneak attack with their electric truncheons. With the crowd to act as cover and a ludicrous amount of noise booming through the club, it's practically perfect cover to stealthfully remove the PCs. Two of them get sneak-attacked, one of them gets beaten down to around half health — in the middle of the dance floor, no less, which counts as Difficult terrain.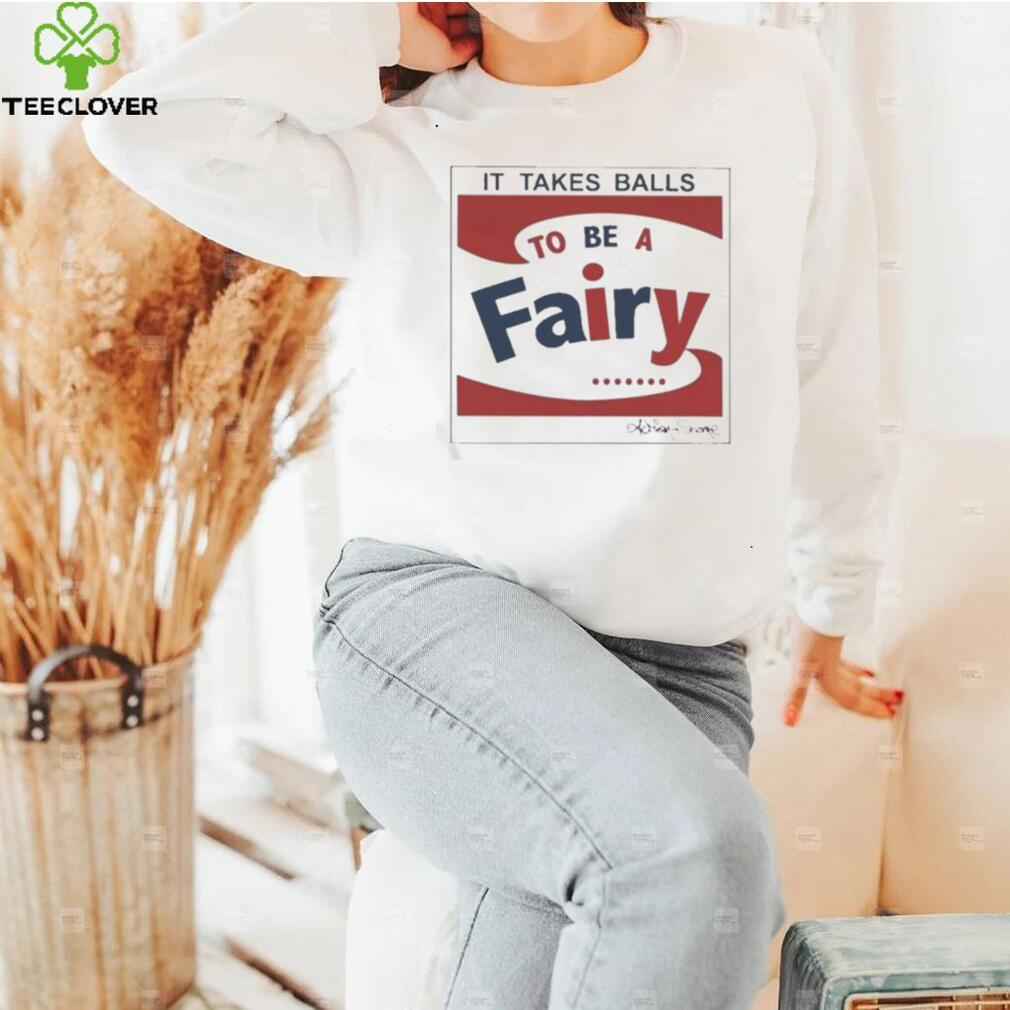 (It Takes Balls To Be A Fairy Shirt)
Grifo radar is multi-mode pulse Doppler all weather fire control radar. PAC has the It Takes Balls To Be A Fairy Shirt of not only producing the airborne fire control radars but also has vast experience in maintaining three variants of Grifo radars. PAC has produced a number of Grifo radar systems for PAF Fleet in collaboration with M/S Selex Electronic Systems Italy. Grifo family of radars is digital fire control system designed to improve air to air and air to ground performance. Radars are capable of detecting and tracking the targets at all altitudes and all aspects. Radars have powerful and accurate Built-In Test (BIT) system followed by auto calibration for the ease of smooth operation and better maintenance.