Although its extreme looks were popular with some fanciers, there were many who disliked the I love two beat my meat shirt and bill shape and wanted to return to the pre-Scandaroon version. So a third, straight-headed breed was produced by other crosses, this one called the Exhibition homer. Things were by now deviating a long way from the original Belgian racing birds and, without direct selection for their original purpose, none of these exhibition varieties had retained an aptitude for competition flying. Fourth in the series was the paradoxically named Genuine homer. There's also the Show racer from American and a finer-billed English Show racer.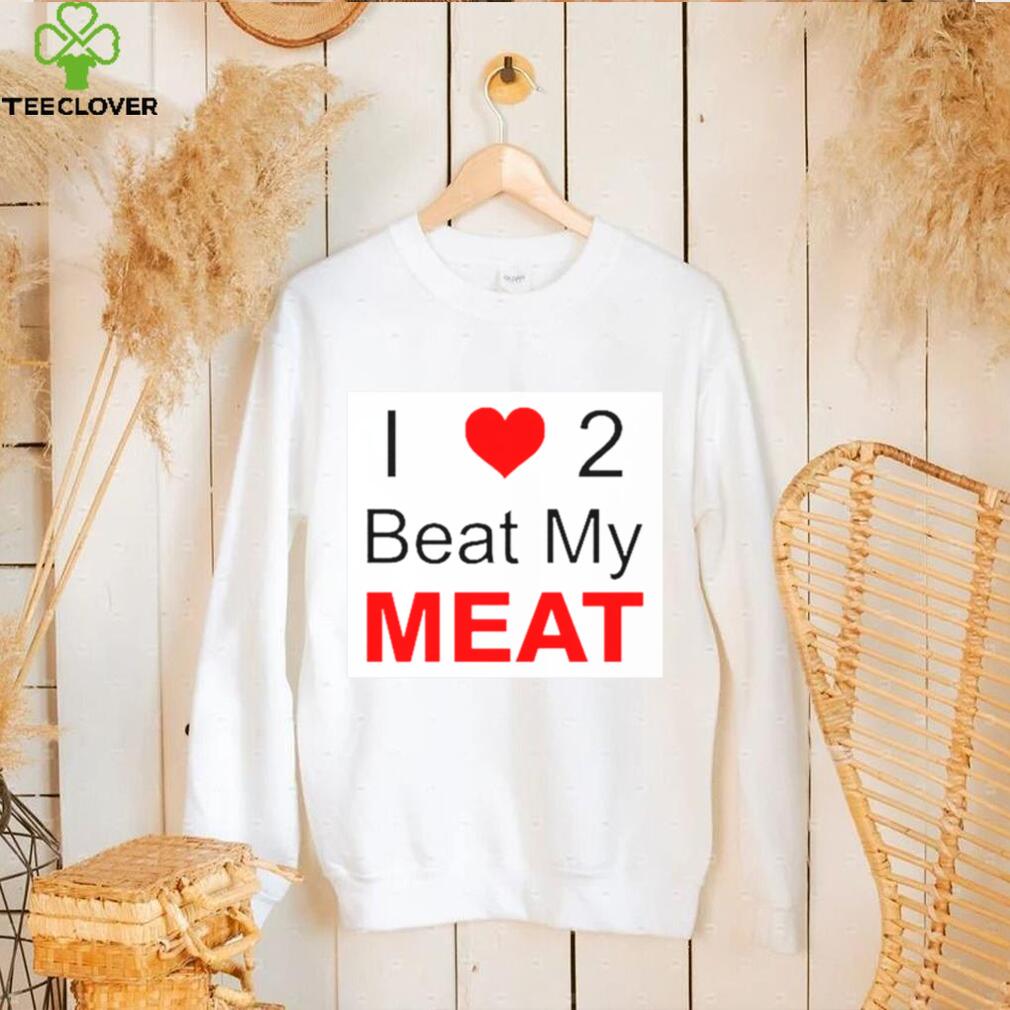 (I love two beat my meat shirt)
That concludes a "story arc" then you spend another 10 hours or so prepping the I love two beat my meat shirt arc, doing the same process but upping the stakes this time, re-using NPCs that survived, and building off how the players resolved the previous story arc. I am now introducing a neighboring kingdom that is at war with their barony. They will now be tested in full warfare against an enemy state. That's how the next arc in the campaign is developing. Eventually I'll bring in demons and extra planar nonsense when they hit the higher levels. But I'll worry about that when we get there.
I love two beat my meat shirt, Hoodie, Sweater, Vneck, Unisex and T-shirt
Best I love two beat my meat shirt
Zharukk. Zharukk is another example of I love two beat my meat shirt  eugenics experiments: He's a Tanarukk, but not of Baphomet like your standard Volo's Takarukk*. He's a Grazz't Tanarukk, which results in him looking almost half-human. He tells everyone he's a Half-Orc and lets people assume the other half is human. Unfortunately, his sorcery powers awoke much later in his life, and therefore he was considered a disappointment to the tribe and was often denied opportunities to really tap into and train his demonic heritage. He's trained as a (Sea) Storm Herald Barbarian and now has a few levels in Storm Sorcerer. Despite being very Chaotic Evil and decidedly immoral himself—he knows the right thing, just doesn't do it, he likes when people order him around to do good things. (My DM cackled when I gave him Zharukk "Oh my god, mage, you made a moral sub!" The first assignment he and my Warlock went on, she forced him to stay back and help her with underwater rescues. He'll never admit it, but he's a bit happier for it.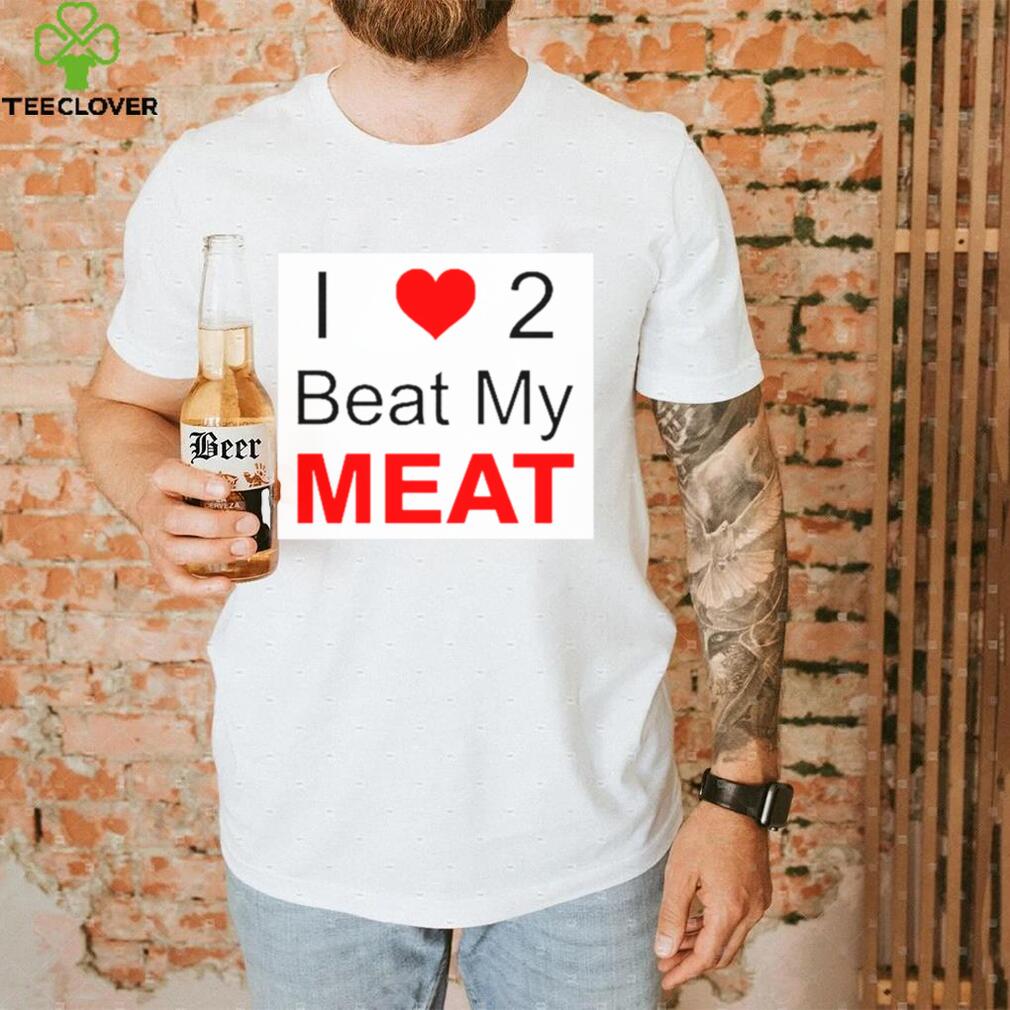 (I love two beat my meat shirt)
If you ever have the I love two beat my meat shirt of having to listen to one of those insipid "light rock" radio stations, you hear an endless stream of songs that sound laughably dated in their production style (not to mention those tired and crappy songs). But when I start to hear similar production on new music from artists who are supposedly on the cutting edge, then I can help but wonder what the hell is going on. Because I must admit, I can't quite figure out where the intention lies with a lot of new indie music I hear. Are these styles being reproduced out of homage to some of the music with which these artists have grown up? Or is this some sort of hipster ironic take on what's cheesy? Put clearly, they must be doing something right. These artists are garnering more airplay than I currently am getting, and acquiring lots of new fans in the process. And what does that say about us (collectively) as an audience? Do we naturally gravitate toward something that sounds familiar, even if it's crap? Or are we just being lazy…not wanting to be challenged by anything that's really new? Frankly, I don't think that's the case, because I have to believe that real music lovers aren't nearly that lazy. But that still doesn't explain why some of the more regrettable elements of 80's music are making their way back into new indie rock.