Who says he didn't know? He just didn't stop it. He doesn't stop your bully either. Doesn't mean he doesn't know about it. Santa is in the Gulch face shirt making/delivery business not the social justice business. He knows, he just does not have the power/authority to do anything about it. Nor does he have the time to go and stop bullying. He only puts bullies on the naughty list. He has toys to prep, routes to plan, lists to check, letters to read, visits to make, parties to attend, lists to check again, and deliveries to make on Christmas eve. There are many who think Santa only works 1 night a year, and they are wrong. Christmas prep starts at the NP on the 2d of Jan. The entire operation gets 7 days off each year to celebrate a job well done. The entire month of Jan is debrief based. What went right, what went wrong and how do we improve. Planning and policy changes happen in Feb. Toy planning is done in March. April is a very busy time. Baby Reindeer are born, toy production goes into full swing, and the first deliveries of raw materials begin to arrive(lumber, nails, paint, wires, circut boards etc). May is herding season for the reindeer. It is also time for toy prototypes. Every elf that has an idea for a new toy has an opportunity to demonstrate it for Santa's approval.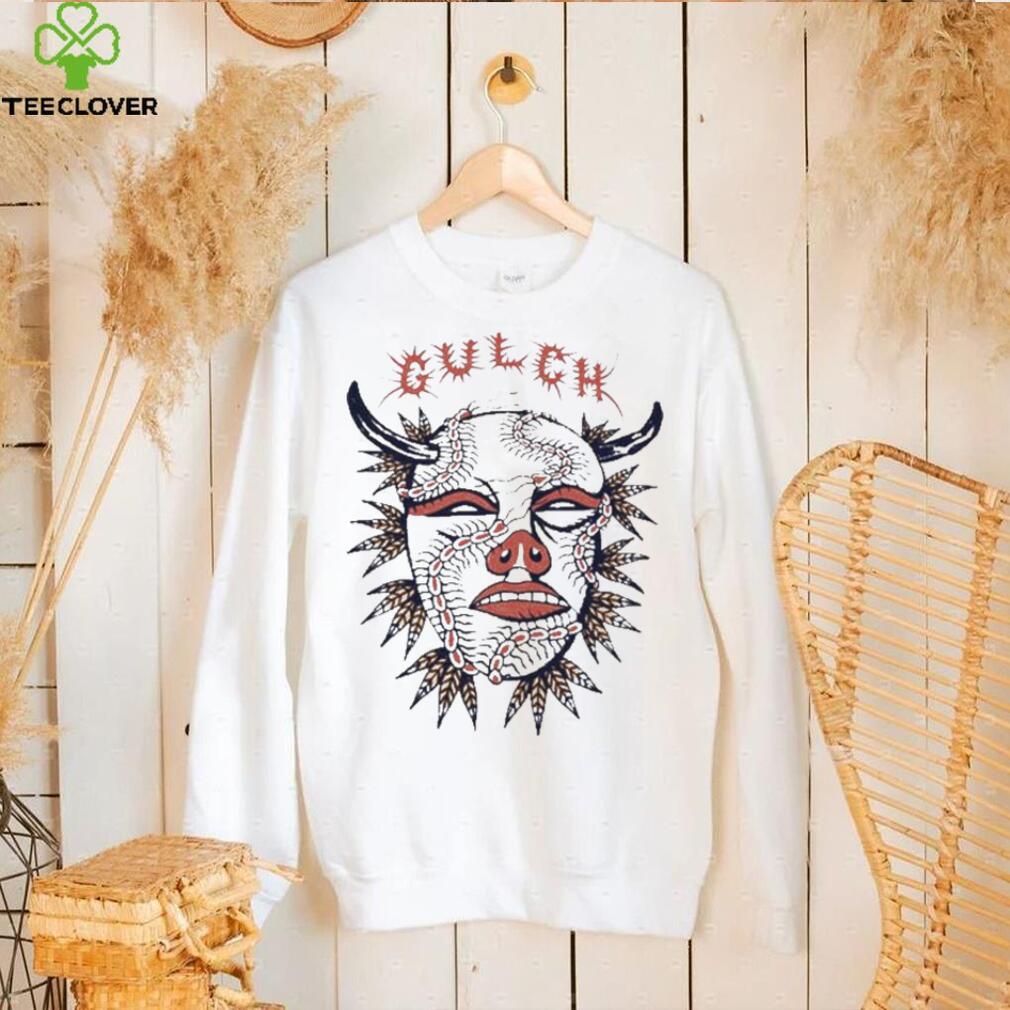 (Gulch face shirt)
In my opinion there should never be any Ancestry Feats past 1st level, but for Gulch face shirt you just keep getting them, and they feel continually more irrelevant the further in you go. Skill Feats are really neat, but the selection is overwhelming, and depending on what kind of character you're making it's easy to feel like you have more of these than you'll ever need. Class Feats have comparatively fewer issues, being the most clearly guided part of the process, but it never quite feels like you have enough, and the granular structure imposes a very small incremental benefit to them. Starfinder's class structure may be a much better middle ground.
Gulch face shirt, Hoodie, Sweater, Vneck, Unisex and T-shirt
Best Gulch face shirt
The Gulch face shirt of overt mechanisms for guarding some place or thing is a bit of an oldschool affectation from when games had less of a story-focus and more of a "get the lost treasure from the Pharaoh's tomb" kind of focus. Without an environment like that it's hard to justify the presence of a trap. Alarms, security systems? Yeah, those happen, but tripwires that make scything corridors or secret switches that shoot arrows at whoever opens the door seem like an awful lot more trouble than they're worth in a structure that's inhabited or under active use. Aside from that, it seems like a lot of traps are kind of "save or suck," and I don't have fun with that — not any more than I do making the players run a disable device check over and over until they get a door open.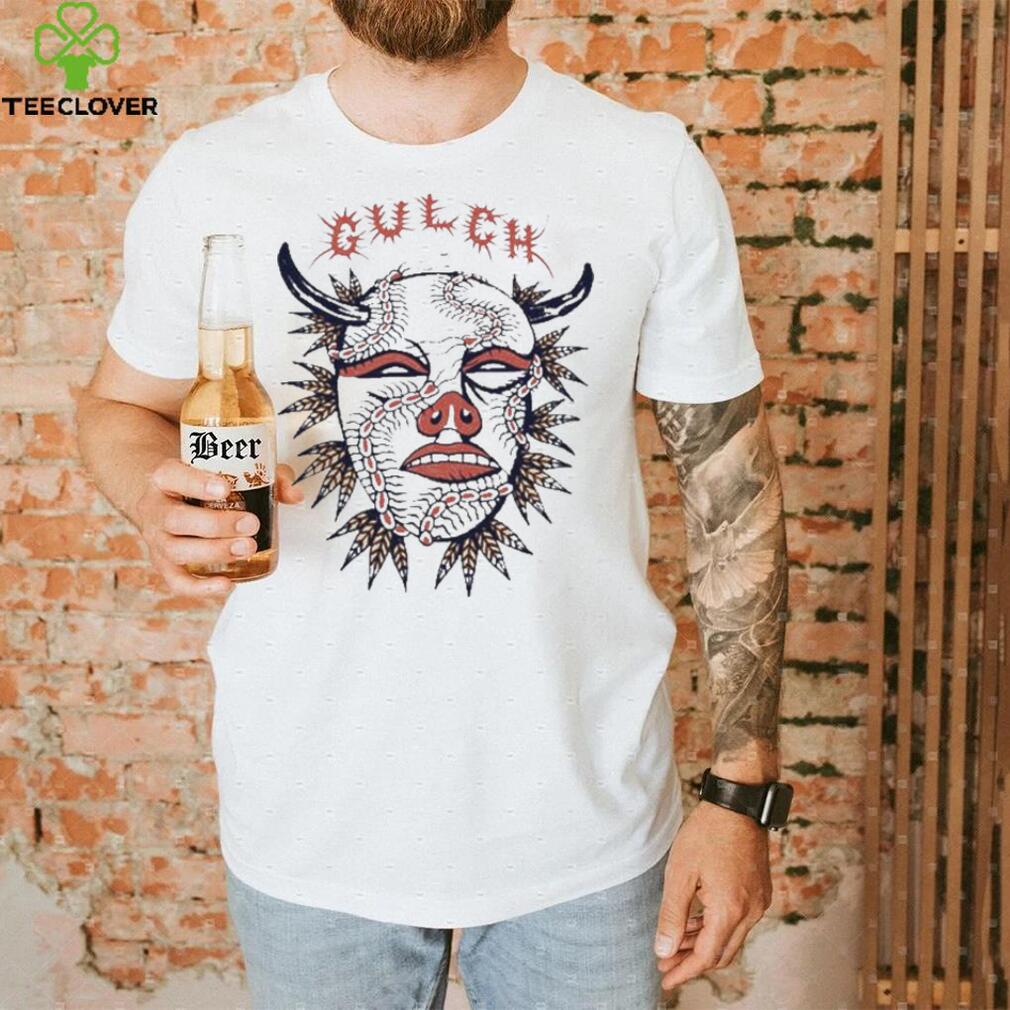 (Gulch face shirt)
If you ever have the Gulch face shirt of having to listen to one of those insipid "light rock" radio stations, you hear an endless stream of songs that sound laughably dated in their production style (not to mention those tired and crappy songs). But when I start to hear similar production on new music from artists who are supposedly on the cutting edge, then I can help but wonder what the hell is going on. Because I must admit, I can't quite figure out where the intention lies with a lot of new indie music I hear. Are these styles being reproduced out of homage to some of the music with which these artists have grown up? Or is this some sort of hipster ironic take on what's cheesy? Put clearly, they must be doing something right. These artists are garnering more airplay than I currently am getting, and acquiring lots of new fans in the process. And what does that say about us (collectively) as an audience? Do we naturally gravitate toward something that sounds familiar, even if it's crap? Or are we just being lazy…not wanting to be challenged by anything that's really new? Frankly, I don't think that's the case, because I have to believe that real music lovers aren't nearly that lazy. But that still doesn't explain why some of the more regrettable elements of 80's music are making their way back into new indie rock.