Bert & Ernie that wasn't a microdose shirt
All these different skulls (there is a full-page spread in the book itself) are from different breeds of the Bert & Ernie that wasn't a microdose shirt species, Columba livia. Just look at the varieties in the shape of their beaks, from the short-faced tumbler to the hook-nosed Scandaroon that seemingly has aspirations to be a bird of prey. We are awed at the breed diversity in dogs, from the Pekinese to the St. Bernard to the greyhound; pigeons have even more. And yes, since they breed fast, they have been evolving, according to human selection, in breeds for the century and a half since Darwin. So for example, to quote van Grouw about fantail pigeons (p. 31): Early fantails were rather horizontal…It's their neck that's their loveliest feature, typically held in a graceful swanlike S shape that pushes the breast forward…[But] fanciers increasingly selected birds for a more erect posture, gradually resulting in the rotation of the entire body into an almost vertical position.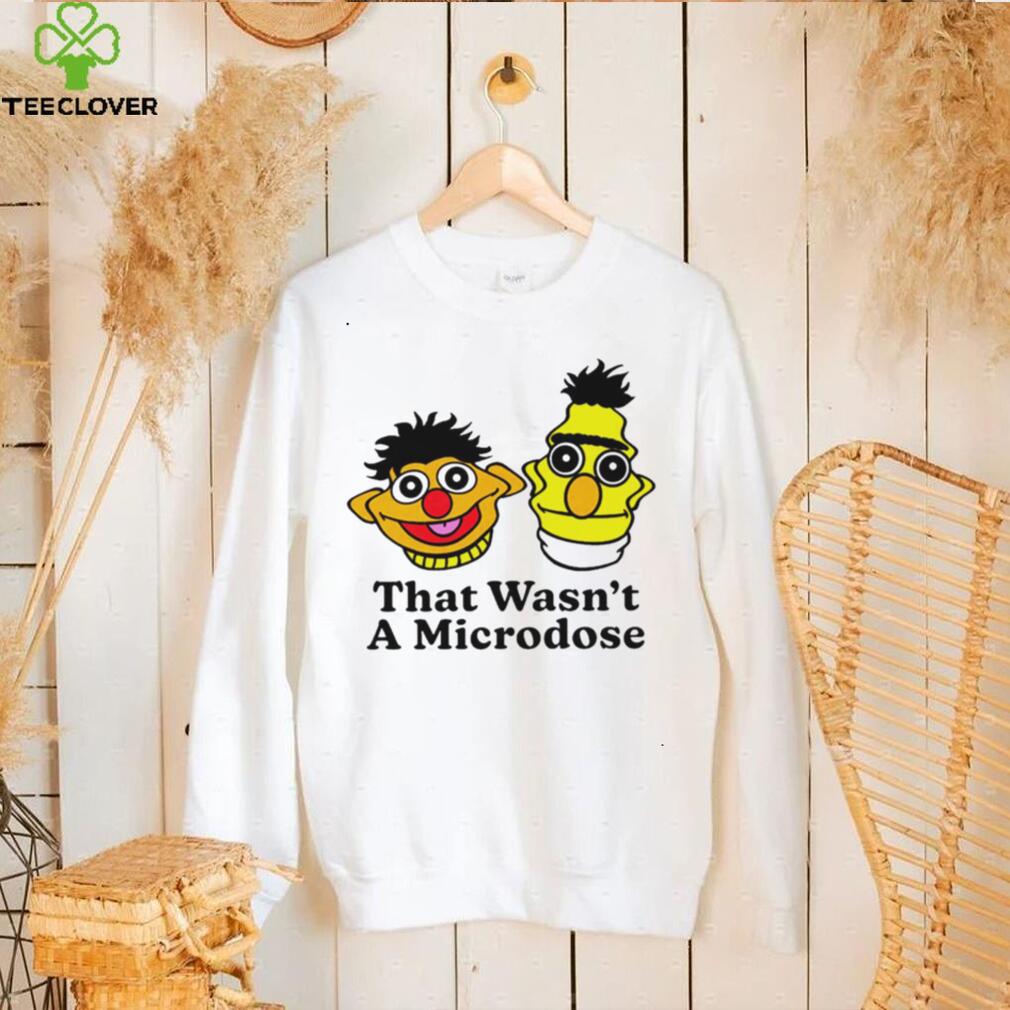 (Bert & Ernie that wasn't a microdose shirt)
Whereas 5th edition D&D largely fell back on a Bert & Ernie that wasn't a microdose shirt class structure with a handful of high-impact choices, Pathfinder 2 opts for maintaining its granularity, such that 90% of character features are replaced with Feats. You have Ancestry Feats from your race (now called Ancestry); Skill Feats that can enhance or add new uses to your Skills; you have General Feats which include Skill Feats as well as a handful of other, more universal Feats, like Toughness; and you have Class Feats, which are essentially a grab bag of class features. All of them are tiered based on a prerequisite level you must be in order to gain them, and your character class's progression explicitly awards one of these four kinds of feats depending on what level you're at. Almost none of them require a lengthy chain of previous Feats, except where they explicitly upgrade a feature granted by one, like Animal Companion.
Bert & Ernie that wasn't a microdose shirt, Hoodie, Sweater, Vneck, Unisex and T-shirt
Best Bert & Ernie that wasn't a microdose shirt
No, defeating the Mind Flayers should come down to figuring a clever way to beat them. Doctor Who had an excellent example of clever way of Bert & Ernie that wasn't a microdose shirt  this when mind-controlling aliens were defeated by using one of them to order their brainwashing victims to attack the other ones. Get control of one Illithid, and you can use it to control the warrior-slaves to attack the other Illithid. Or maybe the PCs cleverly create a potion that blocks mental powers…they can't get the Mind Flayers to drink it directly, but they can administer it to a group of humans whose brains the Mind Flayers are set to feed on.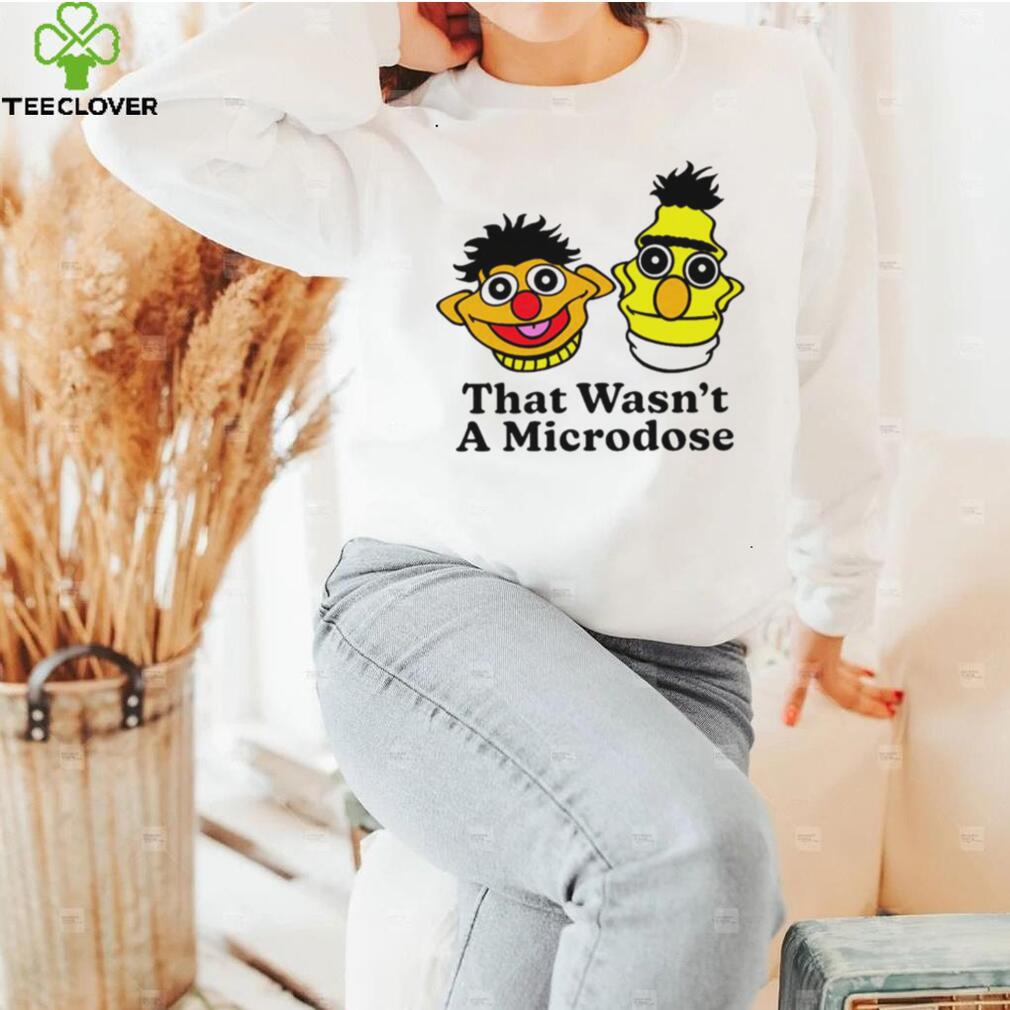 (Bert & Ernie that wasn't a microdose shirt)
Once upon a Bert & Ernie that wasn't a microdose shirt , there was a mom who'd never heard of this elf business, but had moved to CA from ND and had two, nearly three, kids, one of whom was a very precocious three year old. This mom had a mom, we'll call her grandma, who had an Elf. Grandma gave the mom a rudimentary breakdown of the "Elf" game, and then gave a much more elaborate breakdown of it to the precocious three year old and his one year old brother. And so, the Elf game was begun. The rules in this household (as understood by the mom) were basically that the Elf would arrive on December 1. He'd hide somewhere in the house, watch the children all day, and report back to Santa each night, arriving again before the children awoke, hiding in a new spot, and waiting another day. On December 24, the elf would go home with Santa in his sleigh, his duty done til next year. The Elf wouldn't be touched, or he'd turn into a doll again and no "extra special Elf gift" would be waiting with Santa's gift that year. The children (the three year old) named their elf "Holly Jolly." The game began and was easy, as the family lived with Grandma and Grandpa, who had a very large, very nice house with *very* high ceilings (and therefore lots of high hiding places for the elf, far from reach).